The Marathon Begins…
I don't think I chose application packaging and to be an SCCM Desktop Engineer…it found me when I was making a transition
I grew up somewhere between Thug Street and Nerd Ave. I'm not (and have never been) a thug, but I'm not a standard nerd either.
Growing up…we did things…I did things…but, I always had a different perspective on life. Not better, but different.
I had a personal computer (Atari 400) in the '80s…when nobody cared about a PC. My dude, Ty, had a Commodore 64…we were the only kids (that I knew of at that time) who had our own computer…in our own room.
I didn't know squat about programming, development, or anything that required coding, but I made that computer do work for me – somehow – despite my best efforts to sabotage things.
When it came time for college (Norfolk State University #behold), I settled in on a computer-related major (MCIS), in the school of business. Even though I learned more about life in the streets of Norfolk than in class, the classroom is where I refined my technical and communication skills.
After graduating from college, I stumbled into a variety of jobs – manual labor, geek and everything in between – but consistently found myself doing some type of Helpdesk or Desktop Support grunt work.
I wandered around IT for years, working on various projects in all kinds of good, bad and terrible environments. During this time, I met a lot of good people (and still stay in touch with many of them), learned a lot about tech, life and…myself, but…I was struggling with the concept of having all this knowledge while still being stuck doing grunt work.
What Is This SCCM Mumbo Jumbo?
Jump to 2008, and this is when I discovered computer automation on a deployment project at Progressive Insurance. When I mention deployment, I'm referring to a project where old computers are replaced with new/newer computers.
The project was a large-scale deployment, migrating computers from Windows XP to Windows 7. This was my first time working on a deployment of this scale, and I was very curious about the technologies they used to make it all happen.
I would soon discover that they used a tool named SCCM (System Center Configuration Manager) to drive the automated imaging process – Microsoft SCCM is a systems management tool for managing large groups of computers. What used to require a frantic amount of heavy lifting – backup user data, manually install OS, drivers, apps, restore user data – was being automated with SCCM. Although I didn't get any hands-on with SCCM on this gig, I was intrigued by the possibilities.
I wouldn't see SCCM again until 2011.
The Marathon Requires Endurance
I continued wandering around IT and grew jaded with the types of projects I was working on. Fast forward to 2011, and I would get a fleeting glimpse of hands-on with SCCM on a short-lived project at American Greetings (AG). The gig was cut short after a month, but I leveraged my friendship with my dude, Owen, who was an SCCM Engineer for Blue Chip Consulting Group. He gave me a gang of insight into the tool, prepped me to get my Windows 7 cert, and encouraged me to continue learning.
I would eventually reach that point of 'No Mas!' after finishing up a project for Jo-Ann Stores. It was my first time working in a small, call center style Helpdesk role with rotating shifts and scheduled breaks.
The contract was for 3 months, during which I discovered my introversion. I wasn't using the term 'introvert' at that time but something was triggered in me. I was mentally drained after a few calls and needed every minute of every break to recharge my battery. I struggled to get through that contract – because every recruiter in the area had a tech placed on Jo-Ann's Helpdesk nobody would present me for other opportunities. I gritted it out but was resentful:
Resentful of having to be in that situation
Resentful of the recruiters
Resentful that I didn't have that specialized skill that could help me get away from the inane grunt work
Frustrated, I swore out loud, "I'm never doing this shit again!" I declined a contract extension and took a seat on the bench…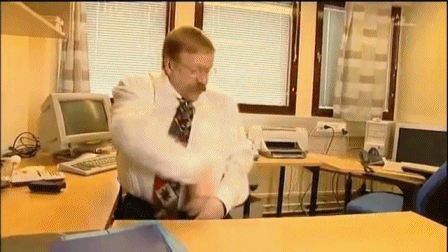 It wasn't long before my fate took a turn for something a little better. I got a call from a recruiter I'd work with, in the past. They were looking for somebody to image machines for a migration project at the Cleveland Clinic Foundation (CCF). The Clinic's automation tool was an SCCM competitor named Altiris. It would've been a great opportunity to get more hands-on automation experience.
Yep, I said 'Would've'
The day after I interviewed for and accepted the gig at CCF, I got an email from Blue Chip. Yep, that Blue Chip I was introduced to on the AG gig – I never confirmed, but I believe Owen referred me to Blue Chip. They had an opportunity to work on a large-scale migration/deployment project as a deployment tech, that would get me hands-on experience with the automated imaging process and ultimately, SCCM.
I interviewed with Managing Partner, Jim Peelman, and accepted the mission on the spot. Accepting the Blue Chip offer forced me to have to double back to the recruiter and back out of the CCF gig…and, of course, the recruiter had a meltdown. They threatened to not work with me in the future. Ooooh, I'm shook! Not hardly. I had worked on a gang of projects for them, and I extended every single project beyond the contracted end date…I made sure I updated their awareness.
I was starting to see change, feel more empowered, and I was extra activated. The Blue Chip opportunity had way more upside – more chips, hands-on with the automation process and TRAVEL…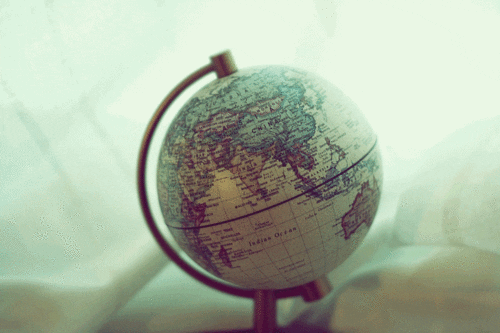 The Traveling Foodie
My first project with Blue Chip had me working on a deployment for a global specialty chemicals company headquartered in the Cleveland area. We traveled all over the States migrating computers – many of which hadn't felt human touch since Bill Clinton played the sax on Arsenio.
This is the period in my life where I became a foodie. We traveled to so many interesting places that I quickly became intrigued by the local cuisine. Many years prior, I had stopped eating pork and beef, so I was forced to be extra adventurous to find food I could eat and enjoy. I started venturing out from American staples – pizza, wings, subs – to eating sushi, Thai, Mediterranean, Lebanese, and many other ethnic cuisines, regularly. I got to see a lot of America, meet a lot of good people, and enjoy the traveling consultant lifestyle.
Along with all the fun, came long days (many 12-15+ hour days) of migrating computers. This isn't me complaining about the work, but providing context to the amount of work we put in, and how much I learned on this project. I spent 6 months on this project learning the whole deployment/migration process on the end user side. I continued to refine my customer service skill set while building up my deployment and migration experience.
The next few projects involved more deployments but also relied on me taking on more of a lead support role. I was still only getting experience on the user side but kept pressing to get a look at SCCM and take it for a test drive.
That look would come in 2013.
The SCCM Application Packaging Factory
Jump to early 2013, and Blue Chip hired me on as a Consultant. The timing coincided with a new practice Blue Chip was standing up which they dubbed the 'Application Packaging Factory'. It was an experiment to assemble a group of 7 people into a self-contained, virtual factory, creating and deploying packaged application solutions.
Now…let's rewind a little and put a definition on application packaging.
Simply put, application packaging is the process of automating software installation for deployment to a lot of computers
To break it down a little further:
I'm one person and have to install an application on 300 computers
I'm limited by time and physical ability to visit every computer
I need to control the settings and license each user gets
The application needs to be installed without disrupting the user experience
Given the above parameters, being able to automate the installation process gives an engineer the ability to multiply their effort by packaging the application and using SCCM to deploy the packaged application to all 300 computers.
Since Blue Chip's Application Packaging Factory was a brand new practice and used techs with no previous application packaging experience, the team relied on each other to learn the processes and strategies in order to be productive.
I don't think I chose application packaging and to be an SCCM Desktop Engineer…it found me when I was making a transition. Working on these application packaging gigs for Blue Chip would give me the foundation and hands-on experience to make that transition from Helpdesk grunt to Desktop Engineer.
Vino